Replacing the windows in your home can be an expensive project. However, it's also a very necessary and beneficial project. The key is to know exactly what you're doing before you go out shopping for new windows. If you go into the process uneducated or unaware, you can easily make costly mistakes that will set you back. Here are the five things you absolutely must know.
1. Signs You Need Replacement Windows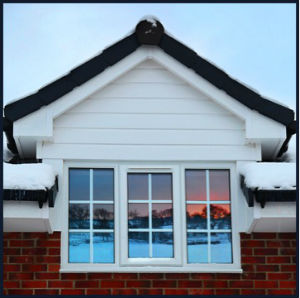 The first key is to recognize when you need windows replaced. There are many different factors that come into play, so it's not necessarily obvious to every homeowner. Generally speaking, you can determine if you need window replacements based on the following signs and symptoms:
High-energy bills. After you've lived in your home for a few years, you usually get a pretty good idea of how your energy bills fluctuate from month to month. If you notice abnormal bill activity for a few months in a row, it may be that your windows are no longer holding their insulated properties.
Noticeable drafts. The easiest test is to stand by a window and feel for noticeable drafts. Chilly breezes during the winder indicate that air is seeping through the glass panes or around the window frame. If the draft comes from around the frame, you may simply need to add weather stripping. However, if the air is coming directly through the panes, a replacement may be in order.
Deterioration and rot. Do you see wood deterioration or rot on the sill or frame? This can indicate a big problem, so it's best that you take care of it sooner rather than later.
Difficulty opening and closing. While not always a problem related to the window's integrity, difficulty opening and closing a window can signal the need for a new window. Look for warping and twisting of the wood or rust on latches.
If you keep an eye out for these signs, you should be able to identify when the time is right for a replacement. It's not always easy, though, so get a professional opinion before making the final call.
2. Difference Between Repairing and Replacing
Replacement windows are kind of a strange home improvement item. While you may be replacing your window, you aren't switching your existing one out for another one on a one-for-one basis.
"When you remove your old window, you are removing only the sash and a few other related parts," writes Lee Wallender, an expert in home renovations. "You are not removing the entire window that was originally installed by the house builder. It is nearly impossible to remove every, single bit of material from the old window, so some of it remains attached to your house."
Ultimately, you have to look at the window replacement process in two parts. Do you need to replace the window itself – as in the actual glass and panes – or does the frame around the window simply need to repaired? (For example, if rot is present in the wood).
Sometimes rot and deterioration can be so bad that you have to install an entirely new window – as opposed to merely replacing the glass and moving parts. This is considerably more expensive, but necessary when the structural integrity of the window becomes compromised.
3. Calculating Payback
Depending on how many windows you're replacing, whether the area around the window has to be replaced, and which materials you're using, the cost of a window replacement can range from a few hundred dollars to tens of thousands.
It's important to calculate your payback so that you recoup as much of the cost as possible when you eventually sell your home. Make sure you're choosing quality materials and going with a design that's appropriate for your home's style, the neighborhood, and the price point of the property. According to the latest Cost vs. Value Report, window replacements typically come with an ROI of between 68.9 percent and 72.3 percent.
4. Think About the Warranty
When deciding on which windows you want to purchase, carefully consider the warranties that come with them. Not only should you fully research the manufacturer warranty – including the transferability when you sell the home – but also make sure your contractor has a warranty on labor and installation. This can save you a lot of money and heartache in the future.
5. Spotting Dishonest Salespeople
Finally, you need to be aware that there are a lot of dishonest salespeople in the home improvement industry. Many will try to set up long presentations and appointments during which they'll pressure you into overpaying for windows you don't need or want.
If you ever feel like you're being pressured or treated unfairly, say something. An honest contractor will always give you time to think and will never ask you to sign a contract on the spot.
If you're unaware of how much window replacements cost, then you'll want to get multiple estimates and talk with as many reputable sources as possible. This will give you a good idea of what the marketplace is like in your area.
Contact John McCarter Construction Today
While window replacements may seem like a small job, there's nothing insignificant about this important task. If your home is in need of window replacements, then you need to make sure you're educated and informed about the entire process.
Your window selection will impact the amount of light that enters your home, your household's exposure to harmful UV rays, outdoor noise reduction, energy efficiency, aesthetic appeal, and much more.
When you work with John McCarter Construction, you can rest assured that we take all of these factors into account when starting a window replacement project with a new client. We start by coming out and giving a personal assessment and then oversee the entire installation process from start to finish. On top of our meticulous approach, we also provide a free guarantee with all work we perform.
For additional information regarding our window replacement and installation services, please contact us today! We would be happy to set up an appointment at your earliest convenience.