Do You Need Siding Services in Novi, MI?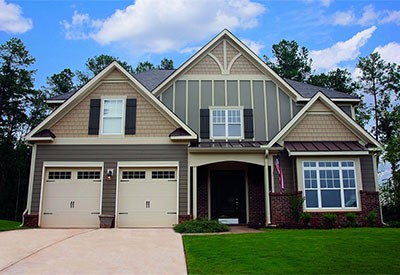 Complete Exterior Sevices
John McCarter Construction serves the Novi, MI area with professional siding services. We can take care of your entire exterior remodel!
Top Qualifications & Certifications in the industry, including an Elite James Hardie Preferred Contractor.
Fully Licensed, Bonded and Insured, and we always follow strict building codes and standards.
We consistently earn top reviews and ratings from happy customers.
We stand behind our work, and implement the strictest control quality measures.
So why go anywhere else for for your home's exterior needs?
Novi Exterior Remodeling Services:
– Siding
– Roofing
– Replacement Windows & Doors
– Exterior Painting
– Porches
– Home Improvements
– Repairs & Maintenance
Let Us Help Protect Your Valuable Investment
John McCarter Construction provides superior services including new siding, doors, windows, roofing, and so many more to help you achieve the results you desire. Your home is a valuable investment and deserves only the best attention and care. John McCarter Construction would be happy to prove to you why our professional contractors are preferred by so many. We understand the importance of your investment and your satisfaction is important to us.
When it comes to remodeling your home you don't want to hire just anybody to get the job done. You should take care in researching the company or individual prior to any work beginning to make sure you are in fact hiring an expert.
John McCarter Construction has a team of experts ready to put their good skills and knowledge to use. You be assured that the job will be done right the first time and your satisfaction is our guarantee!
Novi's Preferred Contractors for Exterior Remodeling
While John McCarter Construction might provide the benefits you receive with a global contractor our customer service is more personal and closer to the service you would receive using a local contractor. When you choose John McCarter Construction for your Novi, MI exterior remodeling needs you are hiring some of the best home improvement specialists in the industry. Our experts can do installations and repairs in addition to complete and new remodels. We understand money is a large factor and work with your budget to get the services you need and the results you deserve.
If your home has been damaged from bad weather, our Novi home improvement experts are ready to help. We can help restore the damage done by storms or harsh wind, even hail. If you have not considered weatherproofing your home ask us about that when you call if it sounds like something you would be interested in doing. By doing so you can actually save money and improve the efficiency of energy in your home. You will enjoy the lower energy bills and more comfortable environment inside the home as well.
Siding
Siding is an important feature of your home's exterior and should not be chosen blindly. Our siding experts can help you determine the best option for your home based on your needs and what you want to gain. We offer quality brands including James Hardie. James Hardie siding is the leading brand of fiber cement siding in the US.
The color and style options are plenty so that you can make your home look exactly like you envision.
John McCarter Construction met or exceeded my expectations in all areas. Site manager Jesse kept in close communication with me explaining what was being done and verifying that what they were going to do was what I was expecting. The day after they finished two men showed up to further clean up around the house just to be sure. Another example of their care and concern all along for a job well done.
– Thomas F. (Novi, MI)
Count On Your Local Novi Siding & Exterior Remodeling Experts
Schedule a free consultation with one of our specialists, and we can help you better understand the different services we provide and how they benefit your home in value, function and look. Remodeling or improving your home does not have to be a daunting venture and with John McCarter Construction on your side you can relax knowing your home is in good hands.
Call us today at (248) 446-1750 to learn more about our many Novi, MI exterior remodeling services or to schedule a free consultation and quote.