Please give us a call or if more con­ve­nient let us know about your project via our con­tact form below. We look for­ward to work­ing with you!
Main Office/ Showroom (South Lyon)
John McCarter Con­struc­tion, LLC
475 Wash­ing­ton Street
South Lyon, MI 48178
Phone: (248) 446‑1750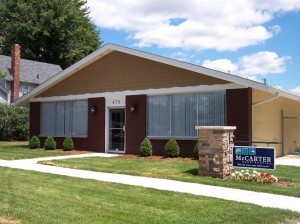 Second Office – By Appoint Only (Ann Arbor)
John McCarter Construction
2200 S Industrial Hwy, Suite E-2
Ann Arbor, MI 48104
Phone: (248) 450-5117
We provide services in the Western Detroit metro area, including Ann Arbor, South Lyon, Novi, Canton, Plymouth and many other surrounding suburbs and communities.