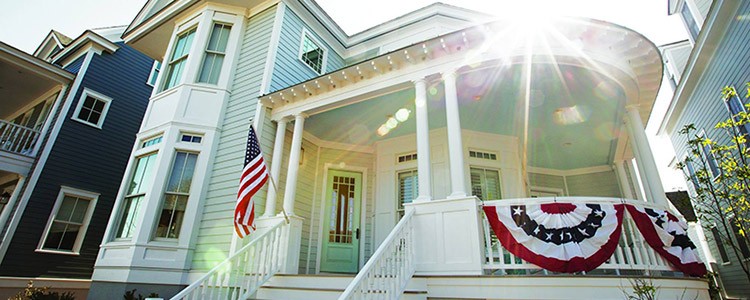 Looking for Roofing, Siding & Exterior Remodeling in the Detroit Area?
Detroit Exterior Remodeling Services:
– Siding – repairs and replacement
– Roofing – repairs and replacement
– Doors – replacement
– Windows – replacement
– Exterior Painting
– Repairs & Maintenance
– Home Improvements
All homeowners want to have peace of mind when it comes to the condition of their houses. They also want their homes to have a pleasant exterior appearance. For high-quality siding, roofing and exterior remodeling in Detroit, consider John McCarter Construction. With industry-leading qualifications and certifications, this organization has been rated among the industry's top companies since 1991.
John McCarter Construction strives to be a trusted partner of homeowners by implementing strict quality control measures in order to meet and exceed customer expectations. This fully licensed, bonded and insured organization boasts more than 20 years of exterior modeling experience and offers a wide variety of services for improving the longevity and exterior appearance of your home.
Beautiful, Durable Siding Repair And Replacement
Siding plays an important role in protecting your home's interior from the elements, aiding in temperature control and improving aesthetic appearance. John McCarter Construction offers siding replacement and repair services in order to help Detroit homeowners protect their investment without sacrificing appearance.
In addition to standard choices, the organization also offers the innovative James Hardie fiber cement siding. This type of siding has proven to be one of the most popular choices when it comes to increasing a home's curb appeal and overall value. As one of the few organizations in the area certified specifically by James Hardie, quality workmanship is guaranteed.
Trusted Experts And Quality Products For All Your Roofing Needs
There is a reason that having one's own place of residence is referred to as "having a roof over your head." Roofs help to protect homes from rain, snow and other types of weather. The qualified roofers at John McCarter Construction are equipped and experienced to replace and repair roofs with your safety top-of-mind.
John McCarter Construction uses GAF roofing materials designed to last long and give the customer the greatest benefit. These materials, known for their dependability and durability, are available in a wide variety of styles and variations.
Save Money On Utility Bills With New, Dazzling Windows
The qualified staff members at John McCarter Construction have ample experience replacing windows. No matter the shape or size, we can install your windows easily. Whether a broken window needs to be replaced or a homeowner simply desires to upgrade to more modern and energy-efficient windows, John McCarter Construction is ready and willing to help.
The company specializes in vinyl and wood window replacement, allowing customers to choose whichever option best suits their needs. Vinyl windows are popular due to their ability to help regulate temperature, while wood windows are known for helping to control air leakage.
Precise Painting Services To Transform Your Home's Exterior
While many things can help improve the exterior appearance of a home, few things are more effective than a fresh coat of paint. A new paint job can improve the appearance of a dull-looking home and can increase the curb appeal immensely. In addition to performing a high-quality job, the staff is also able to help homeowners choose a color scheme that best suits their needs.
Full-Service Exterior Remodeling And Home Improvement
Exterior remodeling is a great investment for any homeowner. Not only can it help to improve the outward appearance of a home, it can also fortify a structure to help it withstand the elements more effectively. There are few material possessions more valuable than one's home. Don't settle for less-than-reputable contractors and sub-par service. Contact John McCarter Construction for high-quality, reputable workmanship for your home today!
---
This is a great well run company, all employees are very helpful and skilled. All are interested in performing their duties on a timely basis.
– Anne P (Detroit, MI)