Also Serving the Rochester Hills & Detroit Metro Areas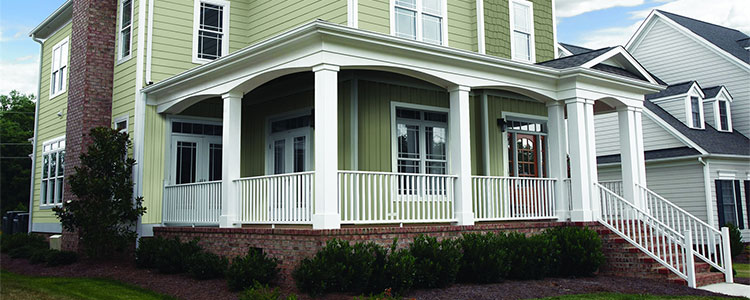 Specialty Ann Arbor & Rochester Hills Exterior Home Improvement Services
Updating the exterior of your home can be one of the best investments you can make. John McCarter Construction believes that this investment in your home's exterior should be made with top-quality products and installed by our team of highly experienced professionals.
If your home could use a good exterior remodel, the professionals at John McCarter Construction are the answer. We specialize in all types of home exterior remodeling services including decks, porches, gutters, and much more.
We Can Transform Your Home's Exterior
If you are unhappy with the way your home looks, rely on the specialists at John McCarter Construction. We specialize in all types of remodeling for your home including:
Chimney caps
Porches
Shutters
Gutters
Brick tuck pointing and repair
Specialty vents
Accent trims
Pre-finished cedar siding and shake
Whether your home improvement job is large or small, we can do it all!
What We Can Offer You
One of the things that sets John McCarter Construction apart is that we are a full-service exterior remodeling and home improvement contractor.
Whether you need new gutters or brick repair, we are here to help. In addition, we offer occasional repair services so that you can get the repair you need without the long contract.
When you work with us, you receive quality, custom work. Most of the work we perform is custom to provide you with a unique feel. We offer on-site fabrication services and specialty composite millwork.
The Results Speak for Themselves
Sprucing up your Ann Arbor home's exterior can help you increase its value and update its look. Exterior remodels provide extra touches that make a house your home. They are not only practical to your needs, but allow you to put a personal touch on the outside of your home.
Our customers have nothing but positive things to say about our company. From meeting their needs with custom design work to providing them with the beautiful and vibrant accents, we are here to make you happy.
Contact Us Now for a FREE Home Improvement Quote
John McCarter Construction is proud to be able to offer homeowners in the Ann Arbor, Detroit, and Rochester Hills areas with a FREE quote and consultation for your home. If you are interested in exterior home remodeling services, give us a call today. We will provide you with our recommendations, show you sample colors, and provide you with photos of before and after work we have performed.
Don't miss this opportunity to enhance the look and enjoyment of your home. Call John McCarter Construction for your FREE quote and consultation.