Also Serving the Rochester Hills & Detroit Metro Areas

Professional Ann Arbor & Rochester Hills Replacement Window Contractor
With many years of experience in replacing windows in homes of all shapes and sizes, John McCarter Construction will leave you fully satisfied with your new windows. Replacement windows are an important part of your home and at John McCarter Construction, we will make your home our priority.
When was the last time your windows were replaced? This might be something that you should consider. Updated windows for your home will help save you money on your energy bill and will improve the look of your home. New windows boost the resale value of your home. If you are interested in new replacement windows, contact Pella Platinum Elite Contractor John McCarter Construction today, the leading Ann Arbor window installation contractor.
Types of Replacement Windows We Offer Ann Arbor Homeowners
When you begin looking at replacement windows, you have a number of choices. Not only will replacement windows add beauty to your home, you have the option to enhance the way your home looks overall.
Vinyl Windows
Vinyl windows are a popular option and they help with controlling the temperature in your home. Although vinyl windows are nice, they can allow inward and outward air leakage.
Vinyl Window Services
Wood Windows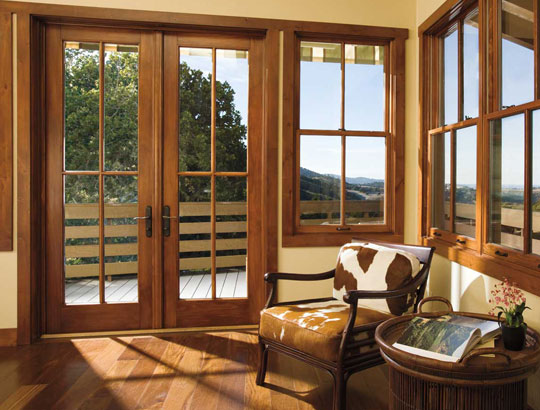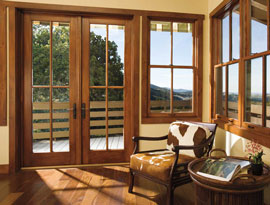 Wood windows are another choice and also quite popular. You can purchase wood windows that are pre-painted for your convenience.
Wood Window Services
Replacement Window Brands We Trust
Pella Windows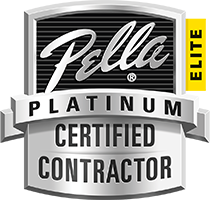 Match your home and personal style with beautiful windows and quality designs from Pella. Whether you are looking for vinyl or wood window replacements, explore our wide variety of home window styles designed to boost curb appeal and perfectly compliment your home. Pella windows do all of this without sacrificing your home's energy efficiency. When you hire a Pella Platinum Elite Certified Contractor such as John McCarter Construction, you can have confidence that your windows are installed to the manufacturer's specifications.
Par­a­digm Win­dows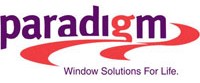 We are proud to offer the best replacement win­dow in the indus­try, Par­a­digm vinyl win­dows. Par­a­digm win­dows are designed and con­structed for strength, beauty, and per­for­mance. They are backed by an unbe­liev­able manufacturer's Life­time War­ranty on labor and mate­ri­als.
John McCarter Con­struc­tion is one of a small, select group of Par­a­digm Dia­mond Deal­ers in Michi­gan.
Why Replace Your Windows
As an Ann Arbor homeowner, it is important for you to ensure your windows are updated and new. If they are old and outdated, you may be spending more on your energy bill than you need to. Newer windows are more desirable for homebuyers. Replacement windows will also help block out noise from the exterior of your home making it easier for you to relax and unwind.
Add light to your home

Protect against harmful UV rays

Reduce outside noise

Reduce your energy bill

Add value to your home

Beautiful appearance
John McCarter Construction's Method to Replacement Windows
When you work with John McCarter Construction, you can expect superior quality and workmanship. When we come out to your home, we will begin with a brief assessment and suggest what we believe will work best for you. We will begin the installation process and oversee it from start to finish. When we install your windows, we follow all manufacturer guidelines strictly. We offer a FREE guarantee with all of the work we perform.
No matter the type of window you are looking for, we are sure to have it.
Our team specializes in full frame replacement, which eliminates any problems in the root of the window. We do not just replace the sash, which many other companies do. Each full replacement looks better and provides better quality.
Beautiful Windows for Your Ann Arbor or Rochester Hills Home
Our Ann Arbor and Rochester Hills area customers have been extremely satisfied with their new replacement windows. From helping them upgrade their home to reducing their energy costs, you too will love what we can do for you.
Give John McCarter Construction a call today for a FREE quote and consultation for your new replacement windows.