Affordable and Energy-Efficient Vinyl Windows in Ann Arbor & Rochester Hills
John McCarter Construction installs vinyl windows with a team that can instruct you from start to finish. Quality replacement window installation and superior products are very important to us. We will have your new vinyl windows installed with ease and leave pleased with the entire experience.
If your home has old and outdated windows, consider new, vinyl windows for your home. Vinyl windows are aesthetically pleasing to most people and will provide your home with the versatility and functionality you are looking for in a window. One of the biggest benefits of vinyl windows is that they come in a wide variety of shapes and sizes to meet your needs. Before you just settle on the windows you have, consider vinyl replacement windows today.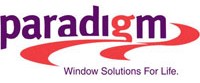 Benefits of Vinyl Windows
No condensation
Come with screens
Noise blocking
Adds value to your home
Easy to clean
Weather resistant
Low maintenance
Overview of Vinyl Windows
Vinyl windows provide you with exactly what you are looking for when it comes to the functionality of windows. When you are ready to remodel your home and update your windows, you should consider vinyl windows. Many people choose vinyl windows because they do not create condensation that temperature changes can cause.
Vinyl windows can be made to any shape or size to provide you with the look you want. You can choose from a variety of style options including double-hung, bow and garden, bay windows, and even sliding windows.
Why Are Vinyl Windows Important?
Vinyl windows are an important part of your home because they are easy to care for as they do not require much maintenance. The windows come with safety locks to prevent children from opening. New windows are also energy efficient which will help you keep monthly bills down.
The John McCarter Construction Method to Vinyl Windows
When you are in need of new windows, we will come out to your home and provide an assessment. Once we know the scope of your project, we can provide you with the right recommendations for your home. We will watch over the installation and we guarantee your satisfaction.
We offer quality Paradigm vinyl windows which are made in the USA. The windows come with a lifetime warranty.
Quality and Perfection for Your Home
When you want quality windows for your home, trust the professionals at John McCarter Construction. We have replaced countless windows over the years and our clients are happy with the results they have received.
If you are ready to replace the windows in your Ann Arbor or Rochester Hills area home, call John McCarter Construction today to get a FREE replacement window consultation today.