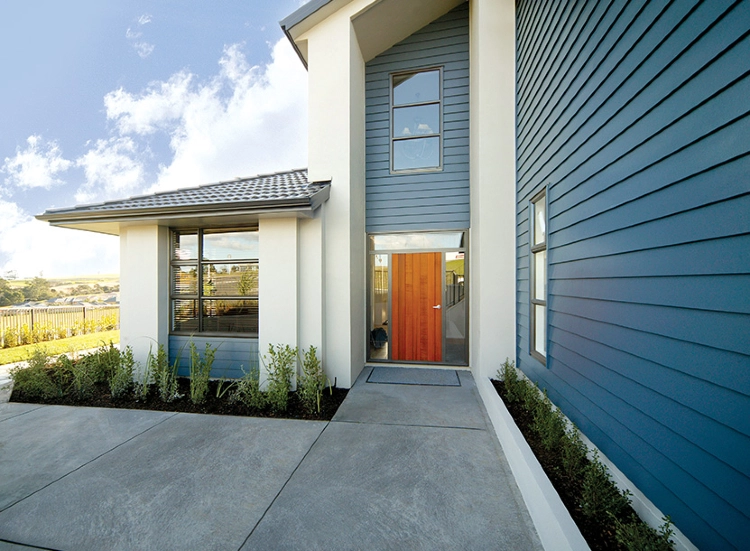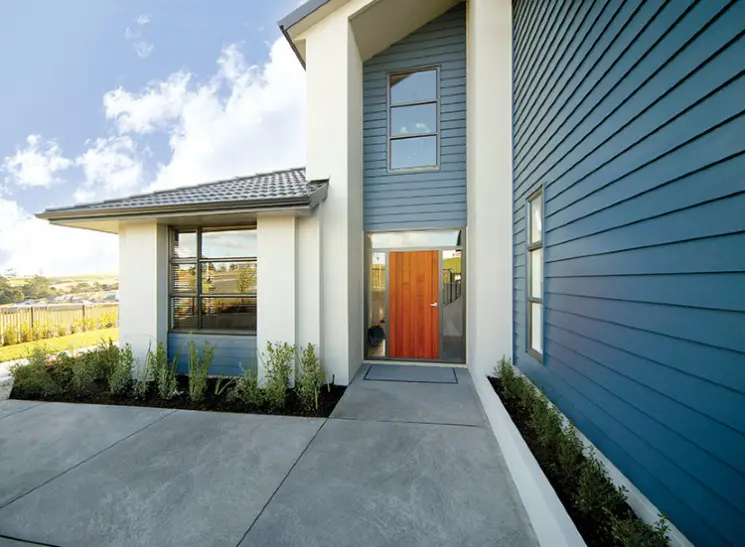 As you think about your new home, one of the major design challenges you'll encounter is choosing the right kind of siding. The type of siding you install plays multiple roles in your home's design – it shapes the entire outer appearance of your house, plays a significant role in managing the long-term impact of weather on your home, and replacing it is costly. How can you choose between the many options on the market today and know your siding is eco-friendly?
One way to narrow your home siding search is by focusing on eco-friendly options. In this case, fiber cement siding will be your leading home siding contender. Built to last under any type of climate, fiber cement siding is a revolutionary material. Here's what you should know about this sustainable siding choice.
Eco-Friendly Siding Advantages
Although fiber cement siding is not a natural material, it has a number of advantages over renewable resources like wood. With rapid deforestation being a major environmental issue, wood siding can fuel unsustainable forestry practices. The material also avoids the fossil fuel consumption involved in creating vinyl siding.
There aren't yet recycling programs for fiber cement siding, but because of its long life and durability, this siding material is actually far less likely to end up in the landfill than other kinds of siding. When vinyl siding is stripped from a home after a few years of wear and tear, it immediately heads to the trash, but fiber cement siding will remain in use for many years.
Sustainable Fiber Cement Siding
Fiber cement siding is a great choice for any home because of it's long lifespan and overall strength. The material doesn't rot like some traditional wood siding options because fiber cement siding is able to stand up to rain, snow, and humidity, making it the perfect choice for hot and humid climates. Fiber cement siding is also less prone to cracking and warping in cold, icy areas. No matter where you live, fiber cement siding will enclose your home in strength.
What's more, fiber cement siding is also pest resistant. Termites can't eat through the material because it contains a large proportion of cement and sand – not a popular snack with these pests. And with less cracking and rotting, fiber cement siding also keeps roaches, spiders, and other pests out. No holes in your siding means no bugs in your house.
Bird beaks can't make impressions in fiber cement siding, while they can easily crack vinyl and scratch up traditional cedar planks. As a natural wood material, cedar siding attracts birds, small rodents, and bugs, but fiber cement siding isn't attractive to those pests. Where traditional siding might break down in the face of these assaults, fiber cement siding will stand the test of time.
Another strength of fiber cement siding is that the material is fire resistant. This is a major safety bonus. Even if you choose a fiber cement siding style that looks like traditional wood, you won't have to worry about the possibility of a stray spark setting your home ablaze.
With fiber cement, you can get the look of wood without the accompanying dangers and avoid the risk of melting associated with vinyl siding. Vinyl siding, one of the most commonly used siding types, can barely handle the heat of midday sun, let alone fire. If you put your barbecue too close to a home with vinyl siding, you can destroy the material, but fiber cement siding has shown only minimal area scorching in fire testing.
Low Maintenance Luxury
One thing that homeowners love about their fiber cement siding is that it requires far less maintenance than most other siding types. Since it tends not to fly off in the wind or suffer other kinds of structural damage, fiber cement siding can outlast other materials by years and even decades. This more than makes up for the slightly higher cost associated with fiber cement siding.
Though it costs a bit more in the short-term, most homeowners recuperate that additional cost within a few years due to decreased maintenance. You'll also save significantly due to the improved insulation qualities of fiber cement siding. Homes featuring fiber cement siding prevent energy loss, cutting your heating and cooling bills year-round. Why pay to have your heat dissipate into the outside world when fiber cement siding can help you conserve energy with no effort?
James Hardie Siding: An Industry Leader
When choosing among fiber cement siding manufacturers, contractors recognize James Hardie siding products as the best of the best. HardiePlank lap siding comes in an array of colors and designs, including smooth panels and wood grains, and arrives primed for your particular climate needs through their patented Engineered for Climate process. Heat, humidity, and even high winds are no match for Hardie Plank siding. You can have the look of wood without the weaknesses, or the clean lines of vinyl without the cracks when you choose HardiePlank.
Because of the recognized James Hardie name, this eco-friendly siding not only boasts beauty, but also increases your home's value. Buyers associate HardiePlank siding with reliability and seek out homes featuring this product. Even years after installation, HardiePlank lap siding maintains its color and luster, keeping your home looking like new. Other siding types fade in the sun, creating an uneven appearance, but HardiePlank lap siding is made with color baked on. No other color treatment lasts as long.
The Power of James Hardie Siding And John McCarter Construction
If you want to treat your home to the best, choose James Hardie siding installed by John McCarter Construction professionals. The team at John McCarter Construction is committed to high quality remodeling services, using only the best materials for beautiful homes that last. Considered a Preferred Remodeler by the James Hardie brand, John McCarter offers siding services you can trust.
Contact McCarter Construction today to discuss your home remodeling needs. We offer full service renovation, including new siding and windows, door replacements, exterior painting, and more, and we've built our brand on customer satisfaction. In addition to these standard services, John McCarter Construction offers gutter installation, accent details, shutter installation, and even porch and desk construction. Get your quote today, and get started – let John McCarter Construction make your house a home.