Michigan home exteriors can experience a huge range of harsh weather conditions and other elements that can degrade their home. Homeowners may be looking to completely remodel the exterior of their home or just update a portion of it. Both of these situations can seem overwhelming to a homeowner who doesn't know what to expect. In fact, many homeowners put this off because they assume it will be stressful.
Michigan homeowners with failing house exteriors need to know where to find solutions to these issues. The truth is, home exterior remodeling can be stressful. However, a homeowner who has done their research ahead of time will know better what to expect to keep stress at bay.
When your home has maintenance issues, water damage, or gutter problems, you can find peace of mind again after making the necessary repairs. To repair a failing exterior, homeowners need a remodel that protects their investment and makes their home look good.
There are many ways to update your home's exterior. Remodeling projects can include any service to transform any part of the outside of the home, including:

Sometimes, homeowners only need a portion of their home exterior to be updated. At other times, they may want to totally makeover the look of their house. Either way, an experienced contractor can guide homeowners through the process of renovating their residence.
Remodeling a home isn't quite like what viewers see at home on reality television shows. It's a detailed, multi-step operation that doesn't happen overnight. Even though remodeling a home exterior may not be quite as magical as it seems on TV, with the right contractor at the helm, homeowners can still end up with a stunning end result.
At John McCarter Construction, we believe that home remodeling shouldn't be challenging or stressful, so we're demystifying the process of home remodeling projects. Here are the answers to homeowners' most frequently asked questions about making changes to a home's exterior.
The Benefits of a Home Exterior Remodeling Project
Homeowners choose to remodel their homes for all kinds of reasons, but whatever the motivation behind it, they get to reap all the benefits of a new home exterior. Here are the reasons why it makes sense to renovate your home's exterior:
Added Value
Making well-thought-out upgrades to your home's exterior can add considerable value to your house. Even if you aren't planning to sell it right away, at some point, this investment in your residence can ultimately pay for itself. What kinds of exterior remodeling projects can have the most impact on the total value of your home?

Replacing your front door
Installing new siding
Covering your home with a new roof
Installing new windows
Curb Appeal
Curb appeal has become a major interest of potential home buyers, which is why siding yields an immense return on investment. A welcoming entryway or fresh siding can make your home seem more inviting and more appealing to potential buyers now or in the future. New fiber cement siding alone can provide a nearly 80 percent return to homeowners. Plus, you'll love pulling into the driveway of a beautiful, refreshed home exterior.
Improved Energy Efficiency
Some homeowners are updating their home exterior because of high utility bills due to low quality or old products. Many homeowners consider energy-efficient options to save money and reduce their home's carbon footprint.
What is energy efficiency? Direct Energy, one of the largest energy providers across the continent, put it best:

"Energy efficiency means you are using less energy to do the same jobs, reducing your home's energy waste and saving money. To effectively increase your energy efficiency involves more than just using less energy — it requires you becoming aware of how energy is used, where it's wasted, and how it can be used more effectively and efficiently in everyday life."
As a homeowner, making energy-efficient choices not only means you pay less in energy bills — it also means you make the world around you better.
Low Maintenance Options
Homeowners want to know that their home will last and how much time investment their chosen products require to keep their home looking new. We live busy lives, and we don't always have time to refinish siding every season or continuously repaint window frames. A major benefit of remodeling your home exterior is having the freedom to choose high-performance materials that have all the charm and appeal of other materials without all the work.
For example, homeowners love the look of cedar shingles and siding, but they don't love all the work. James Hardie fiber cement siding provides a similar aesthetic with just a fraction of the upkeep. And when homeowners choose the beauty of cedar siding, they can still get the support they need to maintain it from a reliable contractor — for all of the curb appeal and none of the work.
Low maintenance windows that are easy to clean are ideal, especially when the windows are on an upper level of some of the popular home styles found here in Michigan, such as popular architectural styles such as the Tudor, Victorian, or Craftsman style homes.
Eco-Friendly Choices
Eco-friendly homes are becoming increasingly popular — and even required — throughout Michigan. Installing eco-friendly products when considering an exterior home remodel is a guaranteed way to add value to your home. Future buyers will love choosing a home that is friendly towards the environment.
There is an increasing number of eco-friendly options on the market for homeowners today. James Hardie siding is a recognized eco-friendly siding option that lasts for decades and is sustainably made.
Exceptional Return on Investment
Each time you improve your home's exterior, you are adding value to your home that can come back to you as a return on investment (ROI). Certain projects can practically pay for themselves in the value they add to your home. Here's a peek at just how much impact home exterior remodeling projects can have on your home:
Roof replacement: 109% ROI*
Replacing your siding with fiber cement siding: 77.6% ROI**
Installing new vinyl windows: 72.3%ROI**
Replacing entry doors: 68.8% ROI**
* Home Advisor
** Remodeling Magazine's 2020 Cost vs Value Report
The Biggest Exterior Issues for Michigan Homes
Because of the climate and regional weather conditions, Michigan homeowners face many of the same frustrating issues with their home exteriors that leave them ready for a home remodel.
What are some of the most common problems Michigan-area homes face?
Moisture, mold, and wood rot
Storm damage
Energy efficiency problems (and the resulting high utility bills)
Fading paint and siding
Michigan is notorious for its wet and humid climate, which can encourage mold growth when moisture finds its way into your home. When these moisture issues combine with harsh winter weather, air leaks in your home exterior can make your home vulnerable to additional moisture damage, high energy bills, and a failing exterior that doesn't keep you protected.
Not only this, but moisture within the walls of your home can also make your home feel much colder in the winter months. You'll spend more heating your home because damp conditions and poorly-sealed doors, windows, and siding are allowing cold air to enter your home.
All of this weather can impact your home in numerous ways, including your siding, windows, roofing, and paint. Here's what you can do about it:
Black streaks on your roof: This is actually a black form of algae. It's stubborn and can't be power-washed. Homeowners can replace their roofing shingles with algae-resistant ones.
Condensation inside windows or between the panes: This can be a sign of a faulty seal between your windows and the rest of your home and can cause more deterioration. These windows should be replaced.
Drafty spots in your home: If you notice a chilly breeze near doors and windows, this can be a sign of water damage, a poor seal, or other structural issues. You likely will need to replace your windows and/or doors, and any damage to the surrounding wall should be quickly remediated to prevent additional damage down the line.
Why Should I Replace My Home Windows?
Homeowners want replacement windows that are energy-efficient and reduce outside noise, but also want windows that are low maintenance and easy to clean.
However, you may not know when to replace your home's windows or what options are available — or even what to expect in the window replacement process. When you decide to get new windows, it's important to know that you are investing in quality windows that are installed properly so that they last for decades to come.
Drafty windows will greatly lower the value of your home, but what's worse is that they can cause external and internal damage that, if left ignored, can end up causing you tens of thousands of dollars in damage to your whole home.
Replacement windows instantly add a variety of benefits to your home and can yield greater than a 70% ROI. The right window will make your home more energy-efficient and keep your energy costs down all year long.
If your windows look dated or are deteriorating, replacement windows can instantly upgrade your curb appeal and elevate the look of your home inside and out while adding superior protection against weather and invasive insects.
You'll also be surprised how much of a difference new windows can make in how bright your home's interior is. Windows allow natural light in while also protecting a home from outdoor elements.
Energy-efficient windows will yield a high return on investment through lowered energy bills and increased comfort, whether it's freezing cold or scorching hot outside.
Are you worried that choosing energy-efficient windows means small windows and very little light? Thanks to improved engineering, even large windows can be energy-efficient today!
What other benefits will you enjoy with your new vinyl or wood replacement windows?
Stylish windows in many custom designs and colors
Easy maintenance
Reduced noise from the outside
Lowered risk of moisture issues
Safer windows with stronger frames and locking mechanisms
Improved home value
The Benefits of a Roof Replacement
Your roof is your home's first line of defense against any kind of weather. If your roof is compromised in any way, it can cause all kinds of interior damage to the structure of your home. You want a durable, attractive roof, which means that a roof that's failing or weathered can be a major source of frustration and worry.
Replacing your home's roof has all kind of benefits, including:
Better curb appeal
An increase in your home's overall value
Additional safety to keep your family protected
A stronger structure to stand up against extreme weather conditions
An increase in energy savings
Especially in Michigan, winter weather can wreak havoc on your roof. After a bad snowstorm, ice dams can cause all sorts of problems. Thanks to new innovations in roofing materials and asphalt shingles like those from GAF Roofing, you have better protection against winter storms. These shingles also limit solar heat gain by reflecting the sunlight, and they offer better insulation. You'll pay less to cool your home in the summer or heat it in the winter.
Should you replace your roof in the winter? It's actually not a bad time to get your roof replaced at all! Demand for roofing materials is lower in the winter, so the costs may be lower, and if your roof isn't structurally sound, it may not be a good idea to try and wait until warmer weather to get it replaced.
No matter the time of year, it's a good idea to leave this job to the professionals. While other home projects can be accomplished on your own, your roof is so important to your entire home that even the smallest of mistakes can pave the way for major damage. Plus, it can be dangerous! Roofing professionals know how to stay safe while replacing your roof. For your home and your health, it's best to avoid the risk and hire an experienced contractor to handle your roof replacement.
What Are the Benefits of Painting My Home?
Is it time to repaint your home? Your paint may look scratched or faded, or perhaps it's chipping away. After a certain number of years, almost all home siding needs repainting.
Whether you're looking to change the whole look of your home or just give your home a slight refresh, painting a home's exterior has all kinds of benefits. Painting your home gives you the opportunity to make it your own, which means you get to create the look you're going for, from a crisp white, calming exterior to a vibrant pop of color unlike anything else on your street.
What benefits are there to having your home's exterior professionally painted?
Improved curb appeal
Additional protection from the elements
Increased home value for a low-cost investment
A fresh coat of paint can make a big difference but not all paint is equally made — some are of a higher quality than others. Reliable, professional painters use only top-caliber paint that won't fade in the sun or start to chip after just a few seasons. As a homeowner, just choosing the right brand and blend of paint can be daunting, let alone choosing the best color! Your contractor will guide you through this process to ensure beautiful results that last.
Professional painters will also properly prepare your home for a new coat of paint to ensure better adhesion. They have all the tools they need to safely paint every inch of your home's exterior from the ground to the roof, and because of their expertise, they'll get the job done in no time with little room for error.
The Benefits of an Exterior Door Replacement
Is your front door welcoming your guests to your home?
A front door is the first element guests and potential homebuyers see when they enter your home, so having a beautiful door is key to creating an inviting mood and a positive first impression. Many homeowners see the greatest return on investment by installing a new front door.
Homeowners look for doors that are durable, quality, secure, energy-efficient, beautiful, and low-maintenance, but some door brands don't live up to these expectations. Coupling a high traffic area with one of the strongest building materials on the market means having a door that lasts and doesn't need to be replaced as easily. When choosing a new exterior door, it is important to choose one that has great resistance to exterior weather elements and protects your home.
Ensuring you pick the right products can help you avoid costly mistakes with a new door installation. With that being said, should you choose steel or fiberglass doors for your home? Both options are available in a wide range of styles, including some that mimic the look of real wood. Fiberglass and steel doors are also known for offering benefits like:
Ease of maintenance
Durability
Affordable options and strong ROI
A few considerations? Both steel and fiberglass are energy-efficient, though fiberglass doors offer slightly better insulation. And when it comes to safety, steel and fiberglass are excellent options, but steel doors are more resistant to damage. Steel doors are also slightly less expensive.
Updating a front entry door is one of the most affordable upgrades for a homeowner, but your options to replacing your home's doors aren't limited just to your front entry door. You may also see signs of deterioration or want to update your doors elsewhere on your home, including patio doors and sliding doors.
Wherever you need a new door, a knowledgeable, experienced contractor will install your door to prevent leaks or other damage later on to ensure you love your new door for years to come.
Need Financing?
We know that the need to replace your home siding or windows can come unexpectedly and some home remodeling projects just can't wait any longer! We have financing options available to give you the flexibility to pay over time. You can have a home you are proud of again!
The Costs of an Exterior Home Remodel
Any time you are making improvements to your home, it's important to determine a realistic budget so that you aren't caught off guard. What do you need to know about preparing for your next home renovation financially?
It can be a challenge to give homeowners a specific quote as to the cost of their exterior renovations without talking about their needs first. Several factors will go into the total cost of your project, including:
The size of your home and the scale of the project
Any underlying problems
The cost of materials
The extent of your remodel
There are many things you should factor into what you'll be paying for when you renovate your home's exterior. Take, for example James Hardie siding, which offers exceptional value and quality. This siding far outlasts some other siding materials and requires little maintenance. It also comes with a 30 year, non-prorated, transferable warranty in the event of any issues. There's so much more to factor into the cost of this siding material that you might not catch at face value. Many projects like new siding or new windows also improve your home's energy efficiency, which means you'll see your energy bills come down in cost dramatically.
Additionally, you are investing in your home, which can greatly impact its value. Home exterior projects like a new roof and new siding or windows have high ROI values, making them great options for homeowners looking to improve the overall worth of their home. Many of these projects almost pay for themselves in added value!
It may seem like a good idea at first to attempt some of these projects yourself. However, many home exterior projects come with very specific warranties and must be installed by certified professionals to protect the warranties. Even a small mistake can open your home up to a leak that can cause all kinds of moisture damage that will cost you more in the long run. A professional will ensure your new renovations are installed to last.
Some thoughts on paying for your home remodeling project? You might want to consider one of these options, especially if damage means you can't wait to make improvements:
Home improvement loans
Home equity lines of credit (HELOCs)
Home equity loans
Mortgage refinances
Credit cards
Government loans
Tax credits and other incentives for energy-efficient home improvement projects
Why Choose John McCarter for Your Home Remodeling Project?
It's critical to hire a contractor who knows the proper installation methods for any home exterior remodeling project you're planning. One wrong move or one misstep in installation can cost you thousands of dollars in damage down the line — as is the case with fiber cement siding. If you select this siding option, improper installation can lead to water getting into your home's interior or other problems, which means your siding will not look its best for resale.
At John McCarter Construction, we believe you should be able to have a long-lasting home exterior that looks great and doesn't require constant maintenance. For over 25 years, our team has been helping Ann Arbor and Rochester Hills area homeowners have faith in their homes again with expert installation, honest service, and top-of-the-line materials.
With every client, our goal is that you'll become a customer for life. We work hard to build a relationship with you, applying meticulous care and attention to your home exterior renovation so that you're satisfied for years to come. That's what makes us one of the top exterior remodeling contractors in the region, and we have a long history of being one of the most reputable, skilled contractors across the state.
As a certified contractor, we'll ensure your new building materials are precisely installed according to all manufacturer specifications to protect your investment and your warranty, adding value to your home as we do.
Also, since we excel in many areas of home renovation, we can complete all of your home exterior projects for you. You won't have to waste time searching for separate contractors; we can handle it all. Because we'll be with you from start to finish on your exterior home renovation, our team will create and execute a cohesive vision so you end up with stunning results.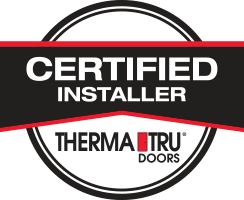 Don't go with storm chasers and other opportunists who will take advantage of you. Choose John McCarter Construction, a company that cares about your best interests and one that is dedicated to protecting your largest investment — your home.
Our Workmanship Guarantee
We will listen to you and give you options to solve your siding and home exterior problems. Then, with a comprehensive proposal, you'll know what to expect before your job starts. While working on your project, our licensed and insured contractors will keep you up-to-date with photos and even say "hello" every morning and "we'll see you tomorrow" at the end of the day.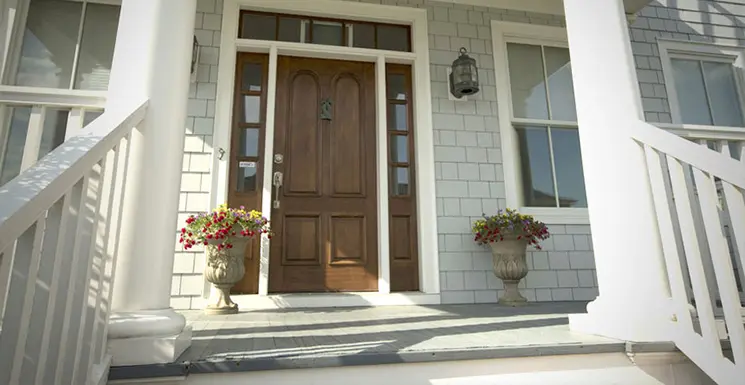 Upgrade Your Home's Exterior Today
At John McCarter Construction, we know that you want to be a confident homeowner who's proud of your home. To do that, you need a long-lasting, good-looking home exterior. We will listen to you and give you options to solve your home exterior problems. Then, with a comprehensive proposal, you'll know what to expect before your job starts, and you'll be able to trust that you'll love the results.
We listen to your concerns and take the necessary time to inspect your home properly so that your quote is accurate, and we'll guide you to long-lasting, quality products that will last.
It's time you loved coming home again. Get an estimate today!