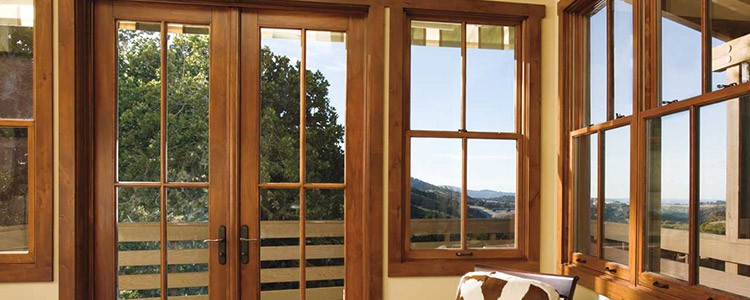 Beautiful and Durable Wood Window Installation in Ann Arbor, Rochester Hills, and the Greater Detroit Metro Area
At John McCarter Construction, we believe that your home should be made of long lasting products. Our wood windows have proven to be one of the best home improvement investments you can make. Not only are wood windows durable, but they actually add value to your home.
When you are ready to replace the windows in your home, you will be faced with multiple options. Wood windows provide a timeless and classic look that many people desire. Wood windows will add the right touch to your home and the professionals at John McCarter Construction will help you choose the right color, style, and quality.
Benefits of Wood Windows
Wood windows offer you a variety of benefits including:
Are Insulated
Available in many styles
Pre-painted or stained
Add value to your home
Beautiful appearance
Hold up in extreme climate changes
Wood Window Replacement
The installation process is quick and when you work with John McCarter Construction, we replace the entire window and not just the sash of the window. Traditional wood windows are a classic and many people love the look it provides. Decorating the interior of your home is easy with wood because of its versatility.
Why Are Wood Windows Important for Your Home?
Wood windows are an important choice for your home because they provide insulation for the entire home and they withstand all types of weather climates and conditions. Whether it is raining outside or snowing, your windows will work correctly and efficiently without placing too much stress and pressure on them.
Another benefit of wood windows is the savings you will receive on your electric/energy bill. The insulation of the windows helps keep your Ann Arbor or Rochester Hills home hot or cold as the seasons fluctuate yearly.
The John McCarter Construction Process
Our contractors are experienced and licensed to provide quality window installation services. When you call us, we will perform a personal home assessment of your windows and then make the recommendations that are the best fit for your home. Once the installation process begins, we will then oversee the entire process from start to finish.
All of the work we perform is guaranteed and installed per the manufacturer's guidelines. We have eight different brands of wood for you to choose from.
You'll Love Your New Windows
When you want new siding for your home, John McCarter Construction is here for you. We work with homes of all sizes and can install windows of all sizes too. Our team is ready to provide you with quality workmanship. Our clients are happy to work with us and they all love their new wood windows.
Give us a call today to get a FREE consultation and quote.